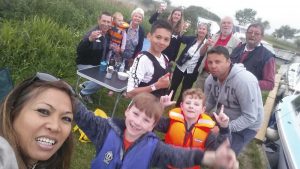 North Yorkshire County Council will be questioned on Wednesday July 18 about the future of West Burton CofE School.
It wasn't surprising that the board of governors of the Bainbridge, Askrigg and West Burton Federation of Schools (BAWB) has decided not to allow that at West Burton to defederate.
When I wrote to the board and the co-headteachers on June 25 I pointed out that it had taken just two years for them to lose the confidence and respect of the parents of children at West Burton CofE school.
The statement by North Yorkshire County Council about the refusal to defederate begins: "The governing body of three Wensleydale primary schools has decided it cannot support the wishes of community members and parents at West Burton Church of England Primary School…"
And yet this is a federation which states on its own website that it has excellent relationships with the parents and local communities of its schools. It is sadly very obvious that over the past two years the leadership of BAWB has not listened to the parents or the community at West Burton and that it does not have excellent relationships with them.
So now those parents and that community will appeal against the decision not to de-federate.
…………
The sound system in the YDNPA conference room at Bainbridge was very bad on Tuesday July 10- so bad that it made it impossible to report as fully as I would have wished.
I am grateful to Kayleigh Lancaster for providing me with a copy of her statement concerning the legal standing of a local occupancy condition imposed upon a barn conversion in Newbiggin-in-Lune in 1997. She pointed out that it was not fit for purpose – but the committee felt it was more important to retain as many local occupancy dwellings as possible even if there were legal questions about when and how such conditions were applied.
………..
Amy Bondi took the selfie above when the Bondi family staged a surprise champagne celebration for us as we had just announced that we were – at last – going to get married. See Our Quaker Wedding for more about this big event in our lives which will take place very soon. After that I will be Pip Pointon!
In addition there are the preparations for the Festival of Remembrance at Aysgarth church from November 9th to November 12. That's going to be a memorable event. So watch this space!